IchessU provides live online chess lessons for kids and for adults, with specialized chess courses from beginners to experienced advanced chess players. The chess lessons are available in groups and as private lessons. IchessU coaches have taught the game to thousands of children and adults all over the world, many of whom have gone on to win major tournaments. IchessU chess school is your best online resource to learn chess, improve your chess game or just have fun!
Ready to get setup for your first online chess lesson?
Special offer: your first chess lesson is on us!
IChessU is a multi lingual school where people from all around the globe are able to study chess. Most of our classes are in English, but usually we would try our best to provide a coach for any languages. Coaches from different countries are teaching according to unique syllabus and provide the same education on their mother language. In this way, a coach will help them to learn chess in the best possible way.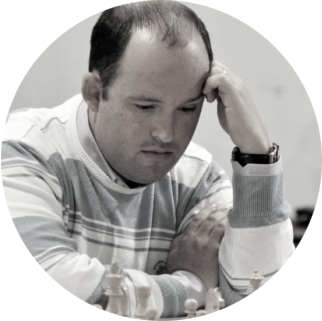 World-renowned chess Grandmaster Boris Avrukh (peak rating 2668) has enjoyed an illustrious career spanning over three decades. Since winning World Championship under-12 in 1990 and earning the title of Grandmaster in 1998 at the age of 19, Boris won numerous high level tournaments and participated in seven Chess Olympiads. Recent years Boris focuses on chess coaching, including training some of the world's elite players such as World Champion Vladimir Kramnik , World match pretendents Fabiano Caruana and Boris Gelfand, USA champions Hikaru Nakamura and Wesley So and many others.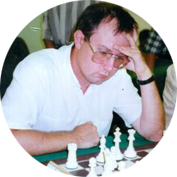 Tibor Karolyi is an International Master, a winner of Hungarian championship 1984, world Junior championship 6-11 place, drawing Kasparov.
4 of Tibor's students have won 7 medals in several world junior championship. Trained Peter Leko from age of 10 (1900 Elo) to age of 14 (2550) and was a member of his working team in 1998-2000. Many years training partner of Zsuzsa Polgar. Trained Sofia Polgar: Boys World under 20 silver medal.
Karolyi´s published books: Princess of Chess Judit Polgar 2004, in June 2006 Kasparov´s fighting chess covering years 1993-1998 comes out, and in September 2006 comes out the coverage of years 1999-2005.

International Grandmaster, highest ELO 2529. Bronze Medallist 1979 European Junior Championship 1979, Silver Medallist World U-26 Team Championships 1981, Winner Lugano Open 1986, British Champion 1990. Highly experienced coach with many successful chess players, such as two times British Champion David Howell.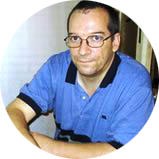 Vojislav Milanovic, International Master, FIDE Trainer, from Serbia, works as chess coach 20 years in famous chess club "Partizan" which has won 23 times Yugoslavian championships. He wrote two chess books, Spanish Gambit with famous GM Milan Matulovic, and translated Nottingham 1936, by Alexander Alekhine. Vojislav is one of the most popular coaches on the internet today.His experience working with beginners, intermediate and advanced students is well known and appreciated in a chess community.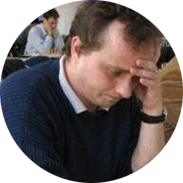 Catalin Navrotescu, International Master, one Grandmaster norm. Second and third of Romanian championship. Three times national junior champion.5th place at European chess championship with Romanian team.Experienced coach (22years of chess training).
Best student performances :
Two gold medals at European Youth chess championship individuals and teams, one gold medal at World Youth chess championship, several IM titles and a WGM title for his students.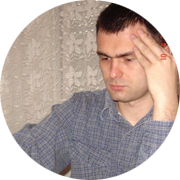 Vlado is a International chess master and master of sports. He also received his master's degree on the topic "Attitudes of students at the University of Banja Luka on the introduction of chess in the educational system of the Republic of Srpska."
Since 2006 he works as a chess coach at International Chess University. He did online classes with students from all over the world. He also played for more than 30 clubs in 5 countries.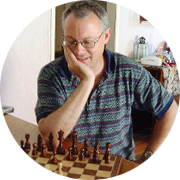 John specializes in coaching students from 0 – 1400 ratings. He has coached over 400 junior players in California. He has appeared in a number of newspaper articles in California because of his success with junior players.

John has also had success coaching children with special needs, including: Bipolar Disorder, ADD/ADHD, and developmental disabilities. John has also taught computer use, and computer software to adults. His communications and teaching background outside of chess make him an excellent coach for the new and limited-experience student.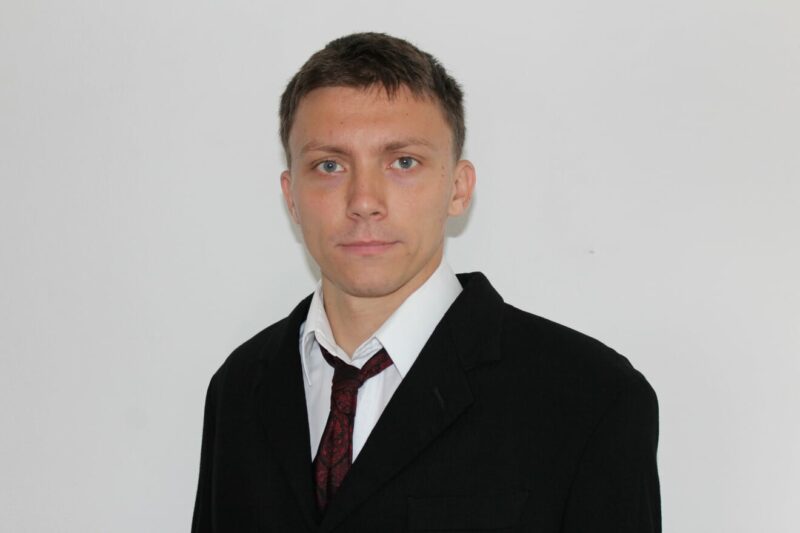 Emir is a school teacher and a chess coach that has been teaching chess to students in order to improve their grades. He graduated in English Language and Literature with a Bridge Tefl certificate.
He has been teaching English and Chess in local schools as well as in different centers around the world. Emir specializes in coaching students that range from beginners to 1300 levels.
He also has been teaching boxing classes to local kids because he believes chess and boxing are cultural things that should be passed on to the next generations.
An enthusiastic and experienced chess coach who is always happy to share his knowledge with his students. In his free time loves to study history and play with his dogs.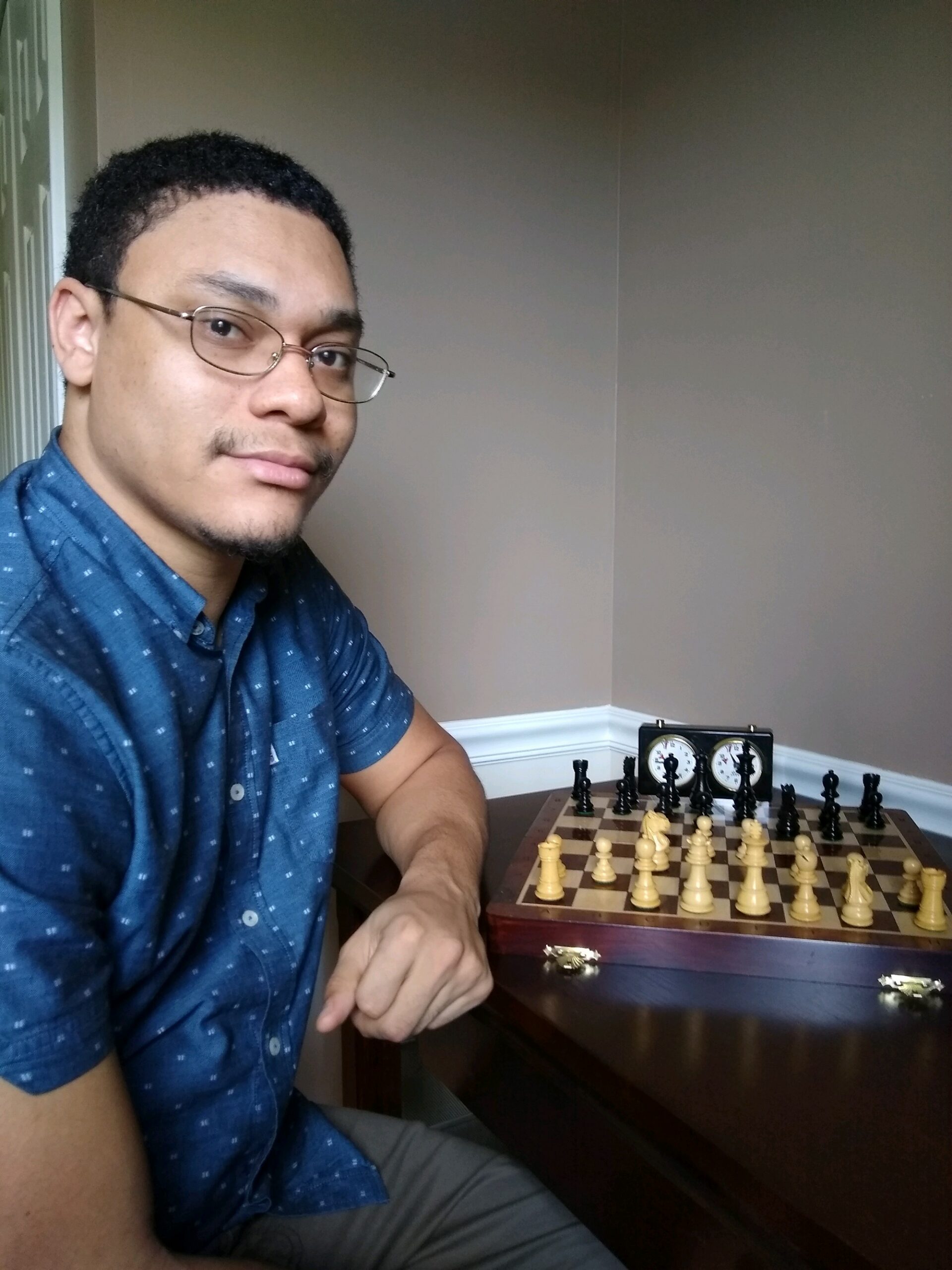 Stephen is from Atlanta Georgia and has been teaching chess to elementary and middle school students for the past 10 years. He spent four years in Boston where he graduated from Boston University with a degree in mass communication. He specializes in coaching students from beginner to intermediate levels. Stephen has 20 years of experience playing chess and improving his own game. His interest peaked when he visited New York city and was introduced to blitz chess in the parks there. Since then he's been learning chess opening theory and practicing playing under fast time controls. Stephen has an online blitz rating over 2100 and rapid rating over 2100 as well. He believes that developing skill in chess can translate to success in other fields that require critical thinking and strategic planning. Stephen loves teaching his students and watching them develop in hopes that they'll improve to the point of surpassing him one day.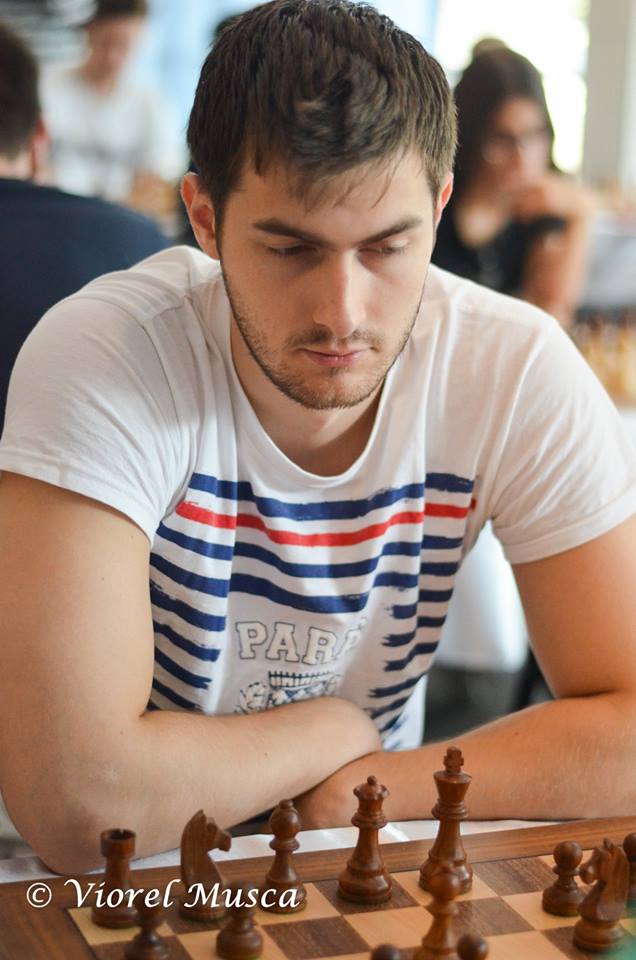 Martian Daniel is a National Master, winner of multiple tournaments, who achieved at his peak FIDE (International Chess Federation) rating above 2300.
Daniel is an experienced chess coach, very passionate and enthusiastic about teaching chess. Daniel applauses to students that love the game, are ambitious and have big desire to learn and improve, at any level. Working with competitive chess players, Daniel consistently brought improvements to their game typically adding 100+ Elo points per year.
Daniel also holds a Master's Degree in Economics.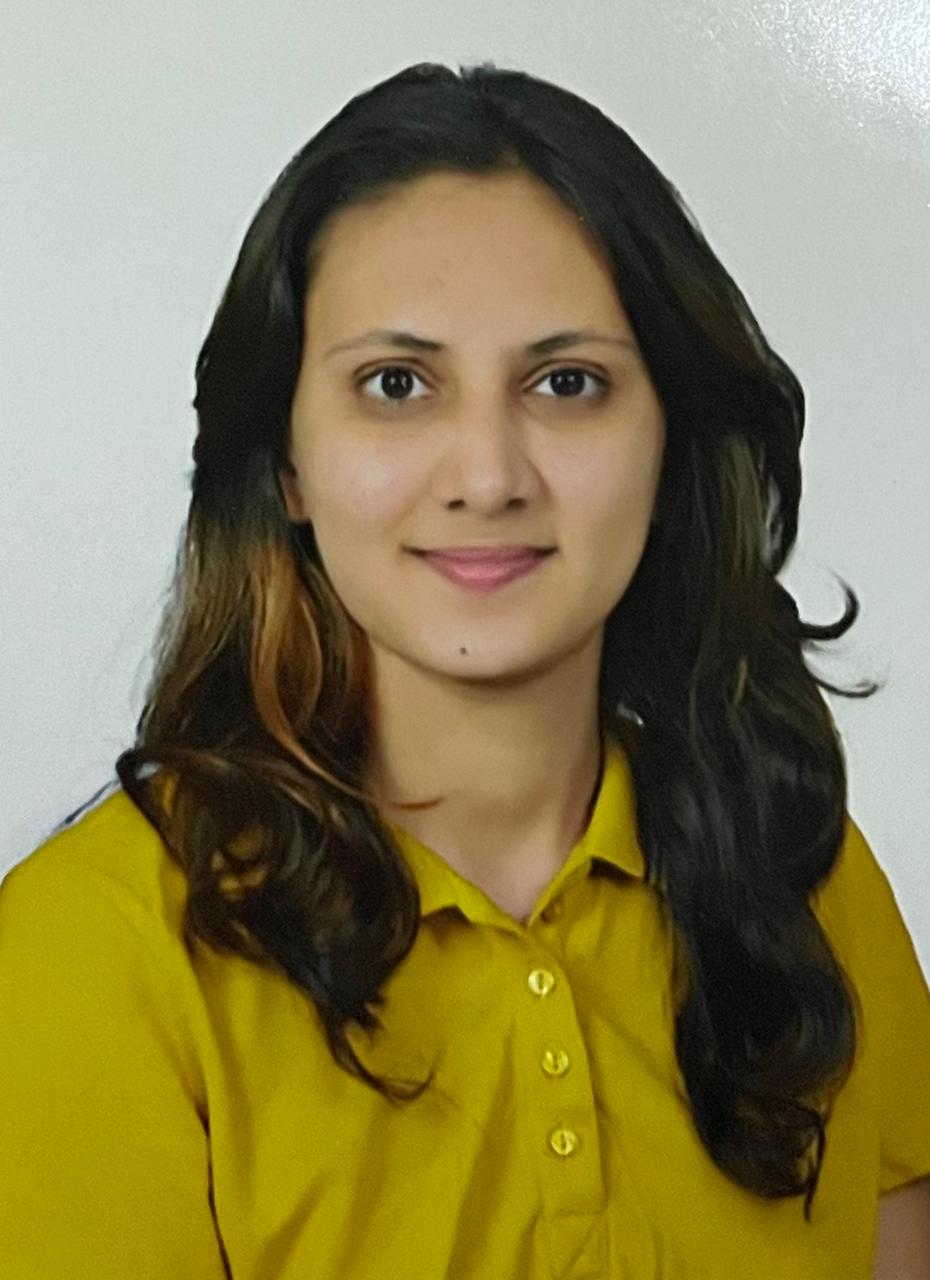 Shalvi is an International Chess Player and Civil Engineer by profession. She has been playing competitive chess for almost thirteen years and has never ceased to be fascinated by the beautiful complexities of this game. She has taught chess at many different chess clubs.
She was a runner upper in the Maharashtra State Under-17 Chess Selection Tournament. She also participated in the National Level Chess Championship.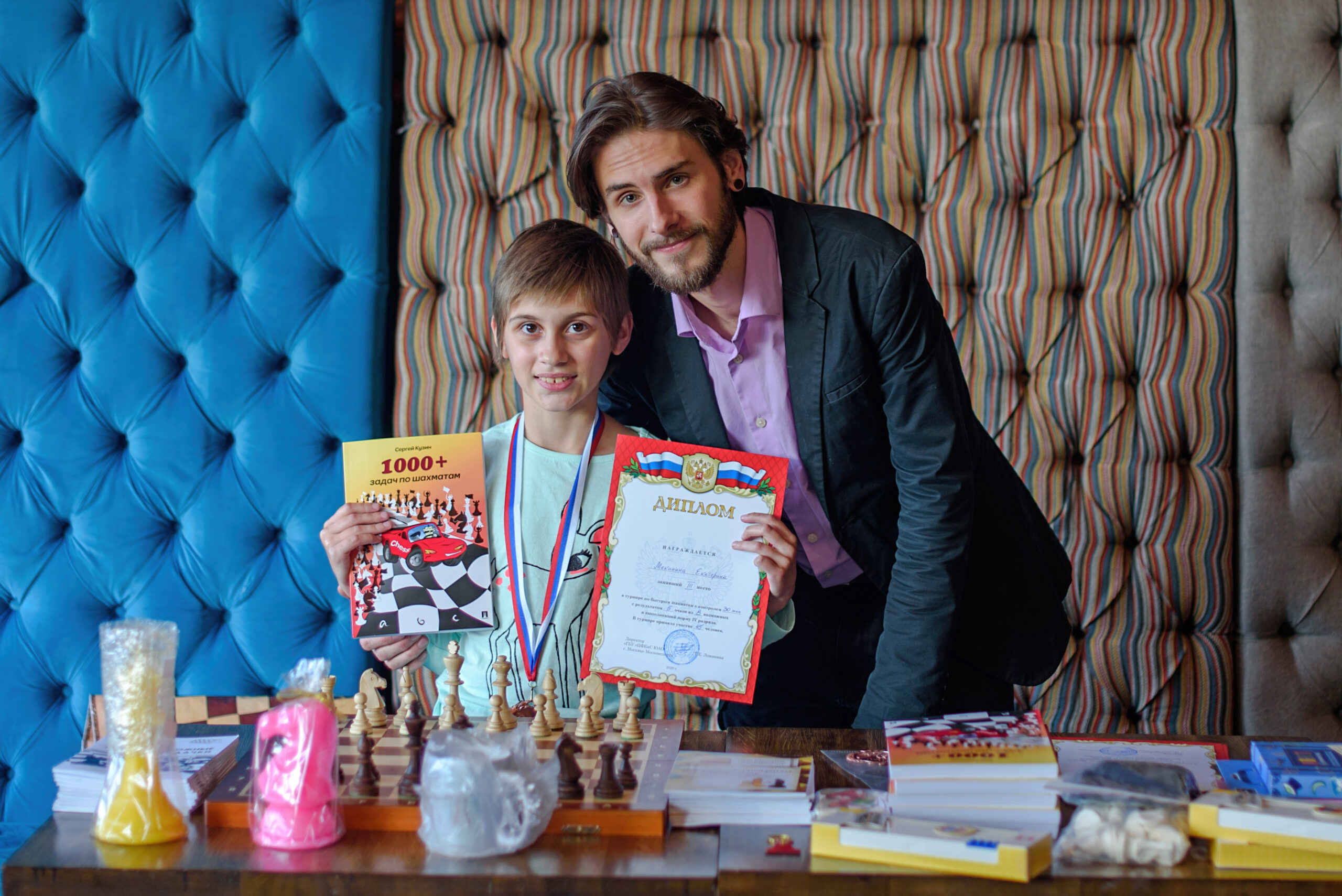 Stanislav has been educating chess for the past 11 years. Whether it's teaching classes, refereeing tournaments, working as mentor/animator in chess camps. 
He has a degree in literary work from Maxim Gorky University and ongoing studies in philosophy at the Russian State University for the Humanities makes him not only fun and entertaining, but also versatile and ethical mentor. 
Stanislav has his own well-crafted teaching program, drawn from the insights of top chess literature,  bringing together the most effective insights from the chess masters and grandmasters. Explore lethal opening traps, the beauty of endgames, and the tactical brilliance that defines this timeless game.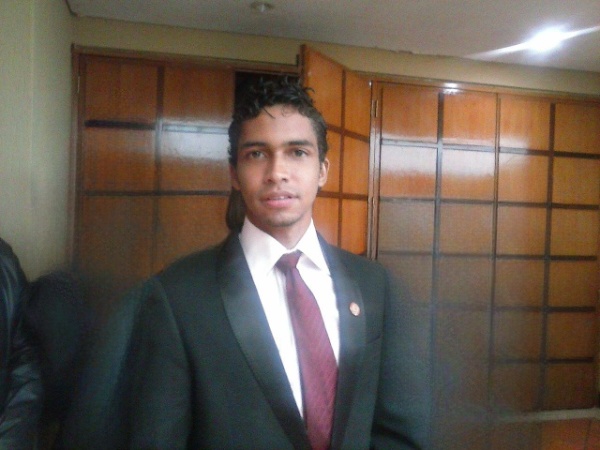 Hector is a skillful chess coach with over 10 years of playing and teaching experience. He knows how to identify any  flaws in students games. 
He has played more than 10 thousand games and beat masters along the way. Classical time controls are his best and analyzing the student's games is his favorite way to teach, that way the students can learn from their own mistakes. 
What Parameters Affect the Selection of a Coach
What can be better than learning chess online? You will not have to travel to an academy. You will also not have to wait for a class to be over. All you have to do is to log in to a platform and seek classes from an online chess coach. This sounds so convenient. Isn't it? The catch is to find the right chess coach for your kids. Here are a few pointers you can use to find a chess coach who can teach online:
Always go to a popular platform
The first step is to search for a popular chess platform.  You will find a few platforms that are dedicated to chess learning. The problem is to assess which platform provides the right team of mentors. Make a list and start asking questions online. You will definitely find answers from the parents availing of online chess classes.
Compare these platforms with each other by considering basic factors such as, coaching sessions, types of class levels, frequency of classes, your convenience, and coaching fees. This is how you can compare and decide the ideal platform to find an online chess coach. You will also have to compare the credibility of the chess coaches offering classes online.
Seek references from your friends, colleagues, or relatives to find the right online platform. You will get a good idea of the online chess academies through the experience of your contacts.
Chess Coaches For Kids
If you are hoping for your kid to develop an interest in playing chess, whether as a hobby or a serious sport, you must find an excellent coach. Here are three tips on choosing the best chess for kids online and a suitable chess coach.
Consider the coach's experience in teaching kids
Good chess coaches are trained to teach students of different skills and ages. But the best tutor is particularly experienced in teaching kids instead of adults. He or she will be able to handle the challenges associated with working with young children and online learning because of years of experience. According to expert instructors, a child should never be forced to practice. Otherwise, he/she won't develop an interest in learning. The best coach will make the chess lessons fun and keep it entertaining for your child.
Ask about their qualifications?
Your kid doesn't necessarily need a grandmaster for a coach. Nevertheless, your child needs someone with a high enough rating. So aside from having experience, a reliable coach will have certain credentials. This will include his/her rating, experience in joining and winning local and international chess tournaments, and of course, a teaching certification.
Find a reliable chess online school?
Instead of looking for chess coaches one by one, just search for a trusted chess online school. Certainly, they have a pool of qualified and certified instructors who have relevant experience in teaching chess for kids online. Besides, it will be more convenient for your child because schools have their learning platform. But more importantly, this will assure you that the school is using curriculum-based lessons and covering all the necessary topics.
How Kids Are Benefiting From Various Coaches
So you and your child have decided that chess is a good sport to pursue. What's left to do is find a chess tutor for kids that can best teach them the ropes and help them develop their own game strategies. When seeking a good chess coach to hire for your child's lessons, there are certain things you should look for and avoid, especially when you want your investment to pay off with a happy, content, and skilled child. You don't want someone who has no problem taking your money without leaving your child with any real skills they can work with. These shady coaches may teach your child a few tricks that may help then win a few games, but will not help them get through more complex games in the long run. 
The chess coach you choose must have the right program and the right tools that can help make learning fun, challenging, and enjoyable for you or your child.
One good way to gauge the ability and quality of a chess tutor for kids is getting feedback from their current or previous clients. Seek out reviews and feedback from previous students and parents so you can gain insight on what you can and should expect from a particular program. With the number of online chess schools and programs available today, it can be difficult to find a reputable institution to trust your child's chess career with. Getting the pulse of previous patrons will help you a great deal in finding a good fit for your child.
A good chess coach for kids will be equipped not only with the skills, but with the right tools to enhance the learning ability of his or her students. Today, there are numerous computer programs and aids that enable practice and study modes, which can immensely enhance children's skills in chess.